Parents are Asheeba Mysterion Britanica and Bobby Brown Buxusson... all the puppies are already booked.
You can find more photos at our album HERE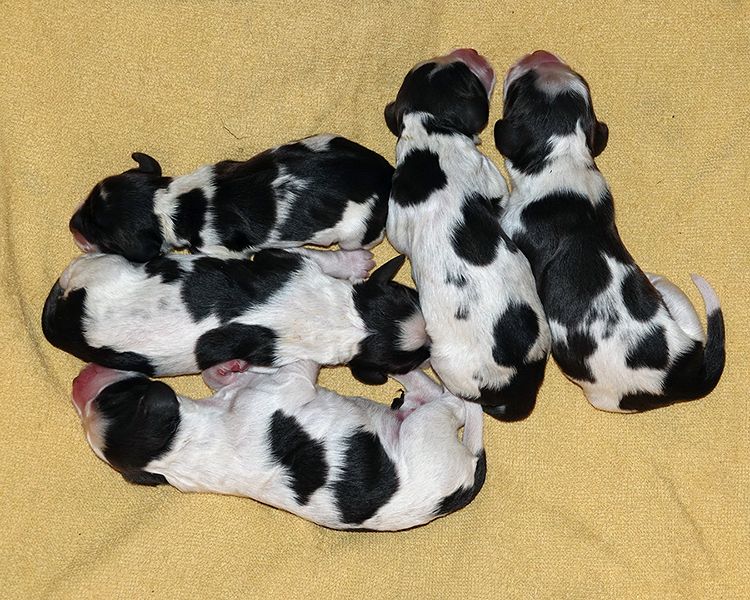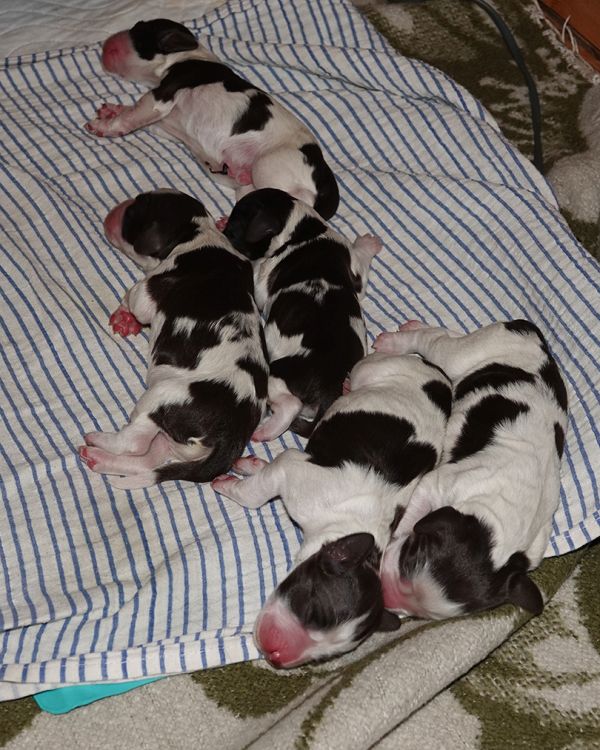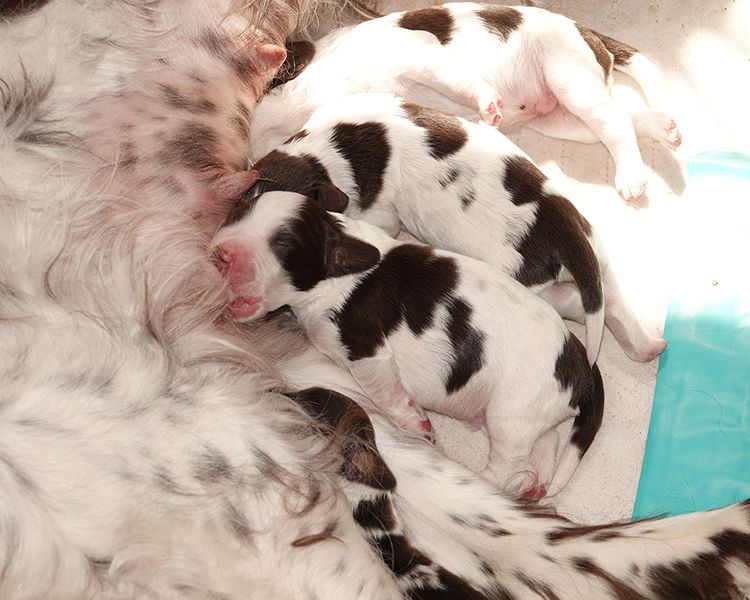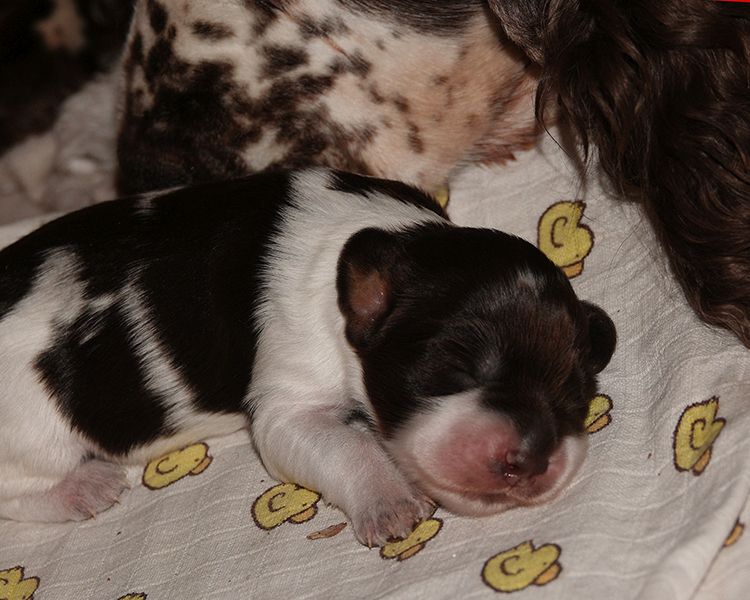 I had the pleasure to meet Bobby in different occasions - he is a typical representant of his breed with many exterior qualities and I think they will suit well with Pepína. I like his temperament above all - he is ballanced friendly dog with adequate temperament, excellent retrieving and water dog. I know personally his parents and grandparents - I believe it is a big advantage to know characters of the sire and his ancestors. Bobby is tested for HD, ED, Fuco and Cord1.
Our Pepínka is springer freek, she loves water and she would sell her soul for a ball. She is a retrieving maniac. More closer info about her and more photos can be found on her site (mostly from 2013 - 2015) so I enclose only a few photos of Bobby below.
Bobby is swedish and czech champion, BOB, BIS, he also passed club hunting test. Pepínka is czech champion, BOB, National winner and also club hunting tests.


S
I
R
E

BOBBY BROWN BUXUSSON

CLEMATIS OF KLAMAR GARDEN

WINTERWATER CREEK´S DREAM WIZARD

TRIMERE TRADING PLACES WITH SHELEDAMS

TROLLÄNGENS SHE

BEGONIA OF KLAMAR GARDEN

PETRANELLA PERFICK

CIBOULETTE DE SYRINGA

ROMANCE SUMMER BUXUSSON GANWALES

IDOL JACK OD STROUPINSKÉHO POTOKA

BUXUS OF KLAMAR GARDEN

CORRY OD STROUPINSKÉHO POTOKA

TRIMERE TOUCH OF SPICE

CALVDALE BLACK TO THE FUTURE

TRIMERE TRUE SENSATION

D
A
M

ASHEEBA MYSTERION BRITANICA

HARRI OD STROUPINSKÉHO POTOKA

NIGHT PRINCE AVENDESORA

PICABO´S BLUE HOPE

GENUINE JOY DARREM CANIS

CEDRA OD STROUPINSKÉHO POTOKA

AMBERSIDE ACTION MAN

AKI OD HORÁČKŮ

WOODNOB EXPRESS YOUR SELF

MISTILY'S TRANSCONTINENTEL

ALHAMBRA EWAN MACGREGOR

SWET LADY ANNE FROM SHIPDEN

TROLLÄNGENS SMILE FOR YOU

BARECHO IN THE AIR

TROLLÄNGENS NEW TRICKS