In February 2021 we plan puppies by our Zuzanka - Donelli Mysterion Britanica :-)
Our waiting list for puppies from the litter si already full.
We have chosen a lovely young male with ballanced character and huge working and show potential for your active girl. His name is Conny (Cornelius Santo Buxusson).

I had many opportunities to check Conny out. He is an elegant compact male with excellent strength of bone, correct angulation, beautiful head and expression and last but not least very nice movement with long reach.
Conny is a typical Springer Spaniel - calm but also reliable hunting dog and sweet buddy :)
Conny has of course all health test with great results - HD A, ED 0/0, AMS N/N, Cord1-PRA N/N, FUCO N/N, FN N/N, PFKD N/N, PCR N/N

Conny is an excellent working dog and despite his young age he managed to pass several hunting tests with great results including very prestigeous Memorial of Milena Štěrbová, which he passed in 1st prize with the title CACT, also club water tests - 1st prize CACT. He is also Czech Champion of work and officialy registered as a versatile hunting dog "U". Club autumn test - 1st prize CACT, club forest tests 3rd prize, Allround tests 1st prize and 1st prize with CACT from Pohár Světa myslivosti (Club autumn tests).

Many great show results prove his show potential - CAJC, CAC, BOJ, BOS, BOB, Junior Club Winner, Czech junior champion, Austrian junior champion, BIS junior, BIG junior and Czech Champion.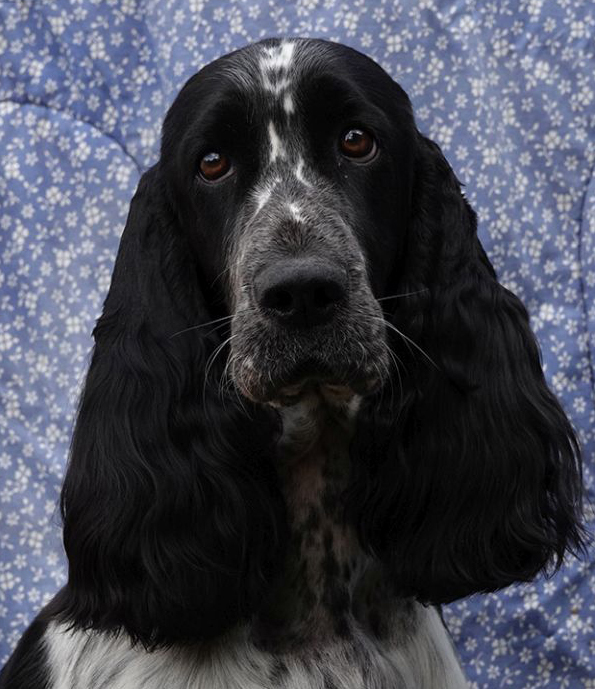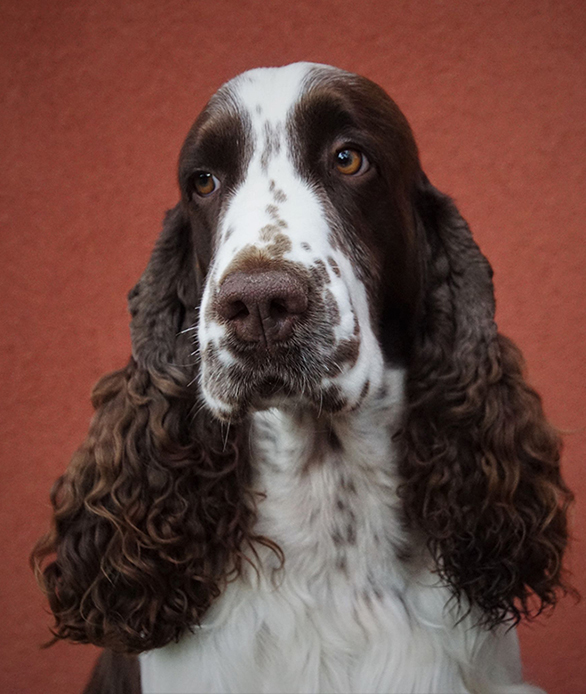 Zuzi & Conny
There are several photos of the future stud below. Zuzanka has her photos at her site.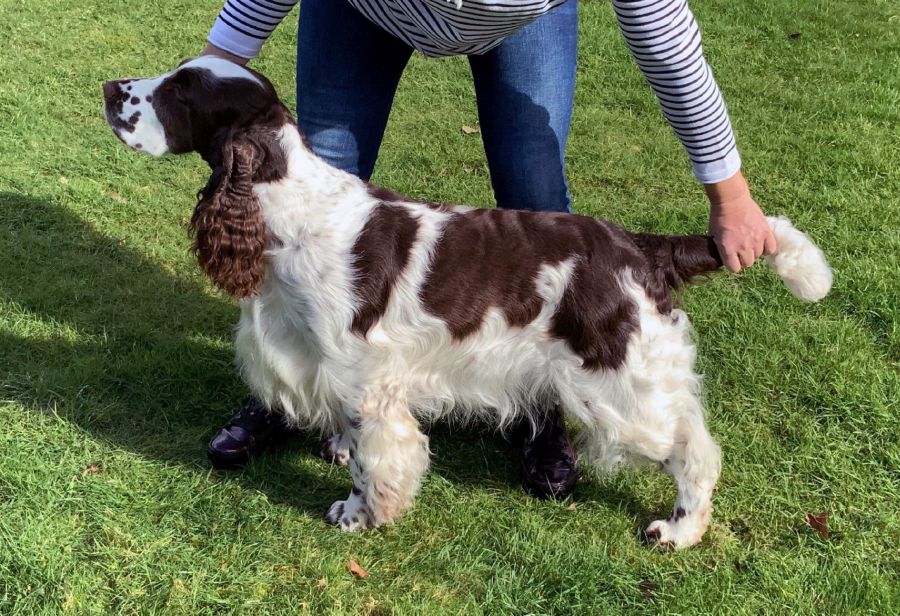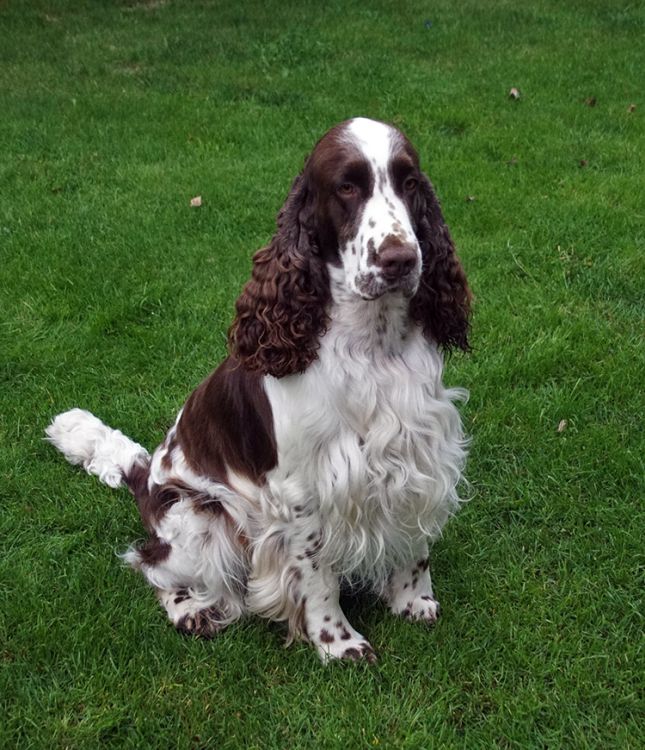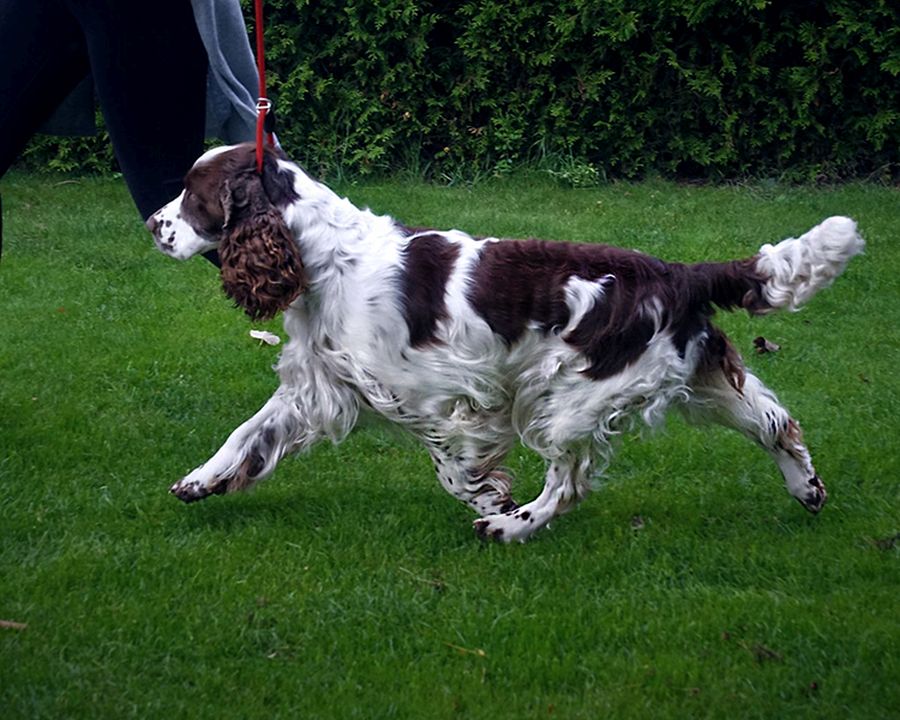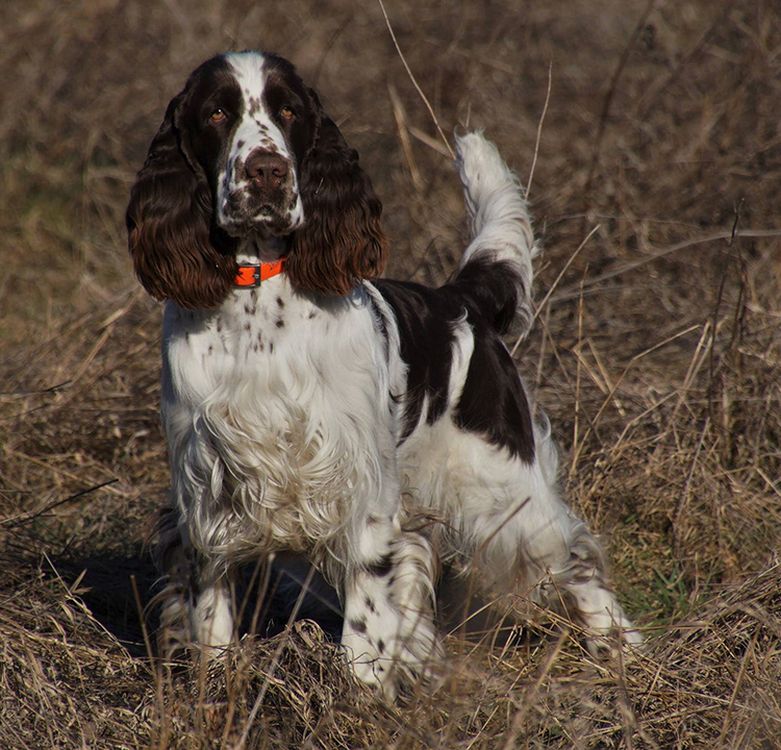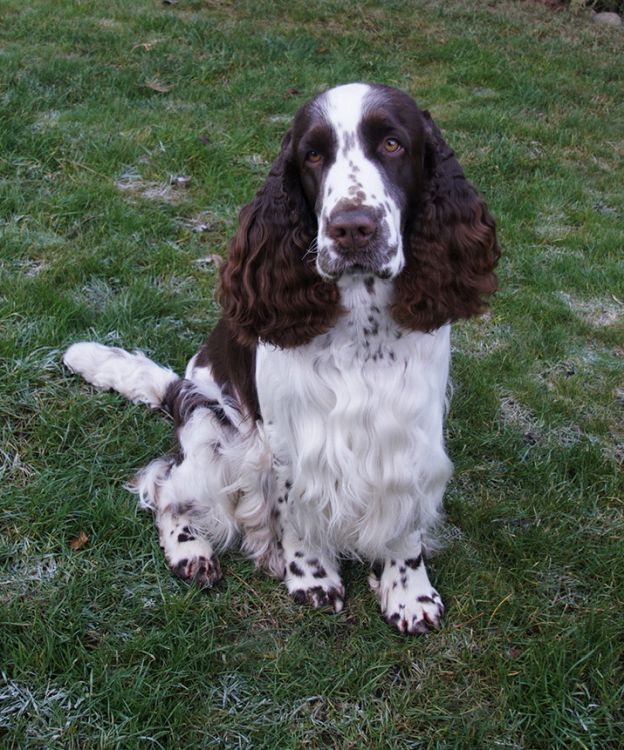 Cornelius Santo Buxusson
S
I
R
E:

C
o
r
n
e
l
i
u
s

S
a
n
t
o

B
u
x
u
s
s
o
n

CALVDALE LAW SUIT

CALVDALE GREAT ESCAPE

PEASBLOSSOM ESCAPE TO BERESFORD

CALVDALE LITIGANT

CALVDALE USUAL SUSPECT

CALVDALE BLACK TO THE FUTURE

CALVDALE QUEENS EVIDENCE

GANWALES ROSALIE PRINCESS BUXUSSON

IDOL JACK OD STROUPINSKÉHO POTOKA

BUXUS OF KLAMAR GARDEN

CORRY OD STROUPINSKÉHO POTOKA

TRIMERE TOUCH OF SPICE

CALVDALE BLACK TO THE FUTURE

TRIMERE TRUE SENSATION
D
A
M:

D
o
n
e
l
l
i

M
y
s
t
e
r
i
o
n

B
r
i
t
a
n
i
c
a

LORDSETT TRULY MADLY DEEPLY

BERESFORD SPECIAL DELIVERY

BARECHO HOLD YOUR HORSES AT PEASBLOSSOM

BARECHO FUN FOR THE FUTURE

WONGAN ROMANZA AT BARECHO

PEASBLOSSOM BUTTERFLY AT BERESFORD

TROLLANGENS MAXIMUM EFFECT

BARECHO BEYOND BELIEF

LORDSETT WHITE WEDDING

MOMPESSON CAVENDISH

MOMPESSON ROYAL DESTINY

MOMPESSON SECRET WHISPERS

LINMOOR BACK ON TRACK

GOLDMOORE'S GOLD DREAMER

CH LINMOOR VALUABLE CRYSTAL

BELCORA MYSTERION BRITANICA

ARCANUS TIFERET

WHISBORNE LATIN LOVER

CLEAVEHILL LOYD´S SPIRIT

WHISBORNE SHALIMAR

WOODNOB EXPRESS YOUR SELF

MISTILY'S TRANSCONTINENTEL

TROLLÄNGENS SMILE FOR YOU

HIGH SCORE REACH YOUR DREAMS

TROLLÄNGERS MY BUDDY MARLON

WONGAN KADENZA

TROLLÄNGENS NEW TRICKS

HIGH SCORE IMAGINE ME

TROLLÄNGENS CROSS COUNTRY

ROWNTREE NEW WAVE AT HIGH SCORE
Soon we are going to ad more photos of Conny, Zuzanky has plenty of them at her site and our Gallery.