Puppies are always big event in our kennel :-). Our girls do not have puppies often. They have their first litter around age of three years and usually do not have more than two litter during their whole life...(Our Eny is exception, where we had to mate her for the third time due to circumstances).
Puppies live with us in living room for the first three weeks of their lifes. As they start to explore, new rooms are being open for them. The most favourite of them is usually kitchen ;-) Puppies have attention of our whole family and they are getting used to noise of household. According to the weather they also spend time in garden, which is very interesting time for them. :-)
Puppies leave to their new families after 8 weeks of age. They are twice vaccinated, treated against wormes, chipped and treated against fleas and ticks. They get dry food from us for their start, toy used by their siblings to remind them old times :-) And of course Pet passport and manual for their first days. Breeders service including grooming is a matter of fact.
It is our priority that our puppies end up in good hands. Springer spaniel is an intelligent and active dog, that needs to train both body and brain and rest with his owner on a sofa after. :-D Only garden is not enough for springer, but we also do not want owners, who will walk their dog half an hour after returing from work after 10 hours...
We are not looking for show maniacs, who prefer perfect show coat condition so much that the only place where dog is allowed to run is a show ring. Also we do not wish our puppies to by owned by people, who will use them to collect prizes at hunting tests or other competitions. Welcomed are actice people, who will walk with their dogs in ech weather and do not bother about few hairs on their carpet or armchair. Owners, for which satisfaction of their dog is necessary for their own. :-) If you wish to try a show or hunting tests, we will gladly help you. We do not force anyone to anything, we only demand regulad updates on how the puppy is doing at your place.

If previous lines didn't scare you off and you are still interested in a puppy from us, please white me an email makovec71@centrum.cz.

Below you check albums of our past litters:
B litter (until 25.1.2013) - HERE
B litter (from 27.1.2013) - HERE
C litter - HERE
D litter - HERE and HERE
E litter - HERE and video HERE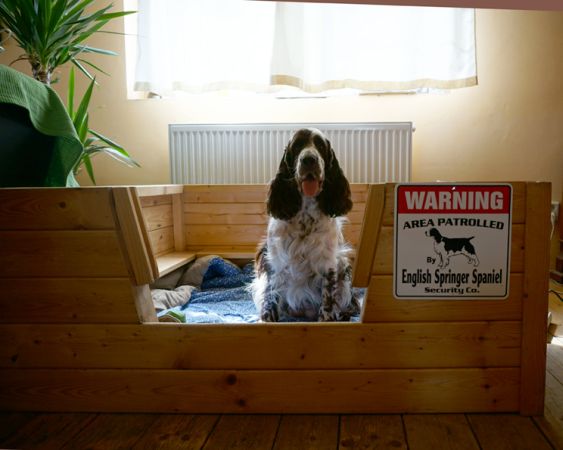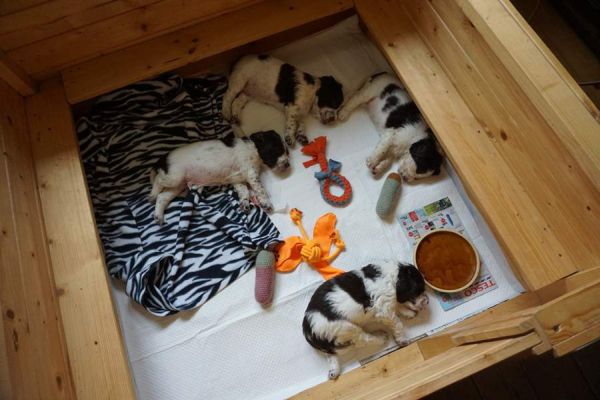 Whelping box.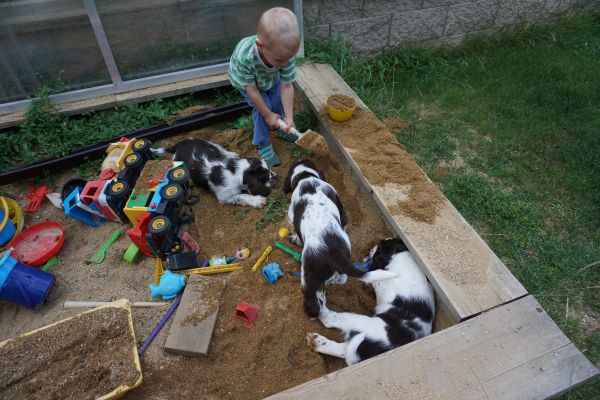 Whelping box is later changed for sand box. :-)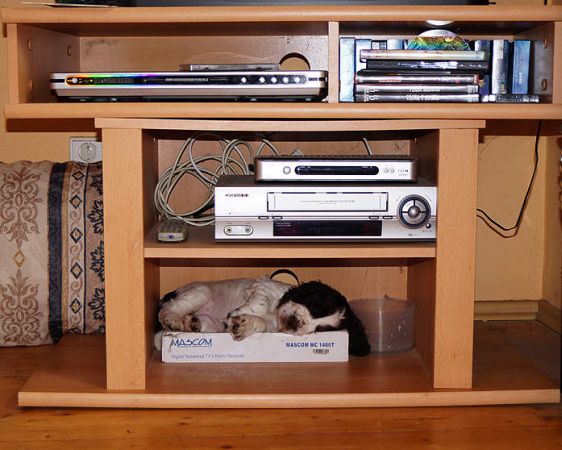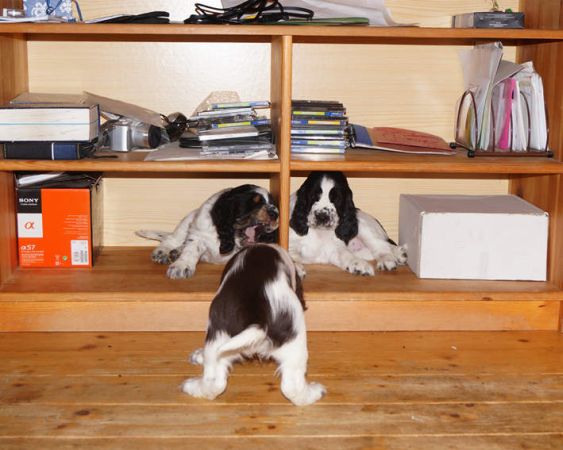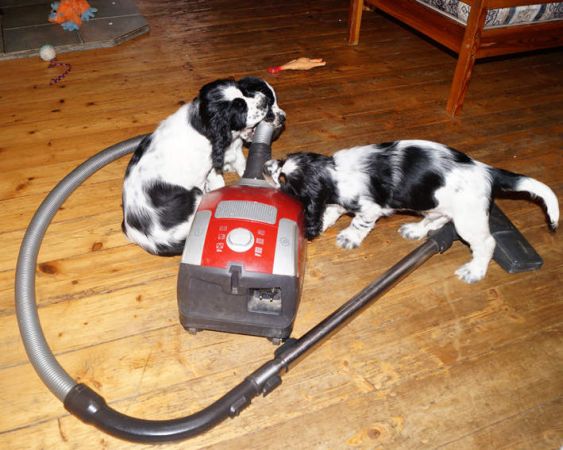 Exploring a household. Forget your new furniture:-D.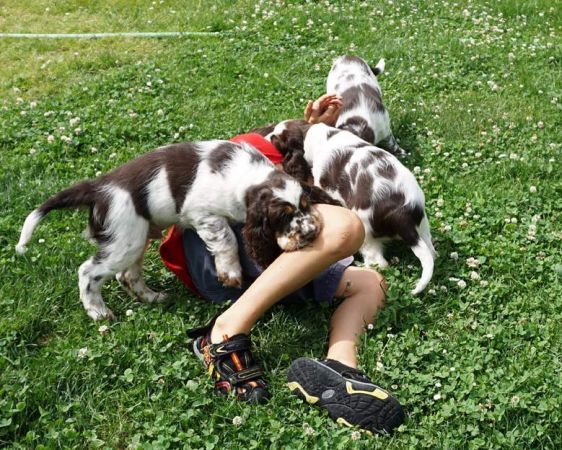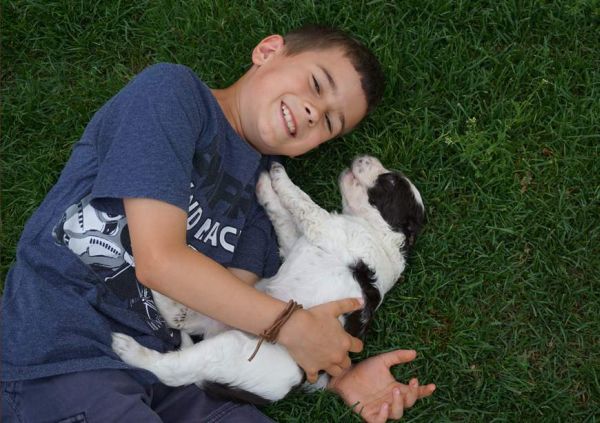 Socialisation.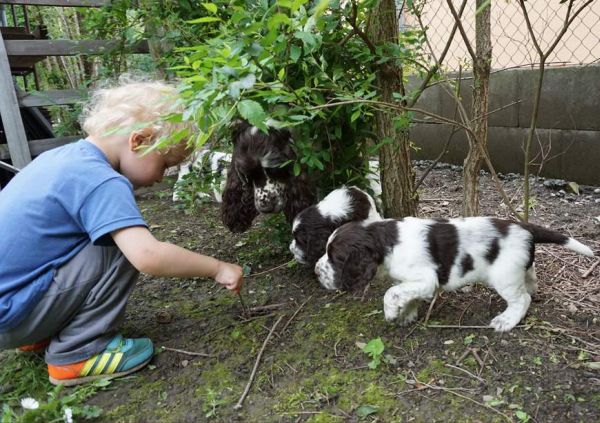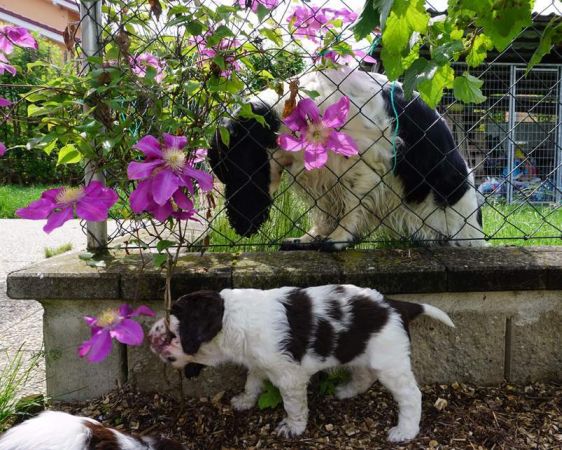 Garden works. Forget even your flowers :-)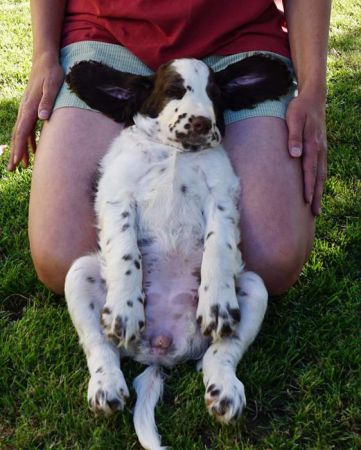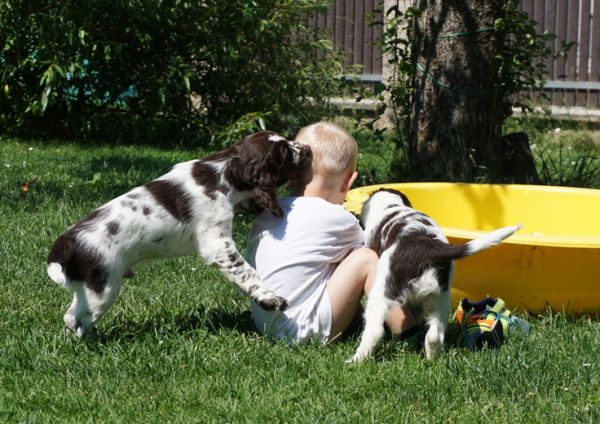 Puppies are always in close contact with us.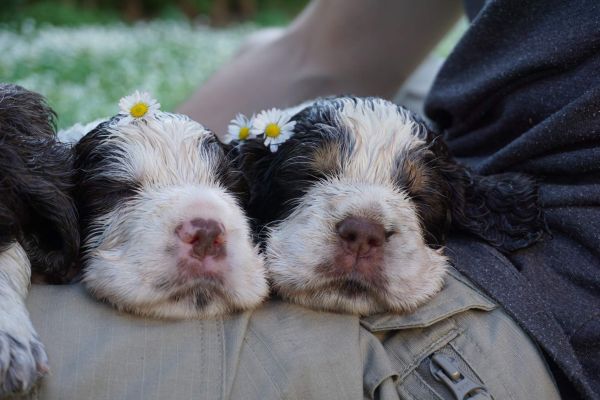 They are angels.....when they sleep.